Aller au contenu Aller au menu principal Aller à la recherche

Laboratoire Bio-PeroxIL - EA 7270

Revues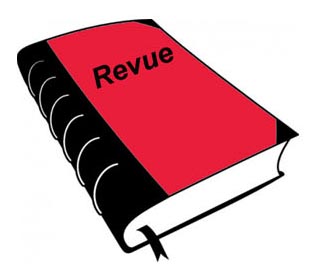 2020
Delmas D, Xiao J, Vejux A, Aires V. Silymarin and Cancer: A Dual Strategy in Both in Chemoprevention and Chemosensitivity. Molecules. 2020; 25(9):2009. Published 2020 Apr 25. doi:10.3390/molecules25092009
Lizard G, Latruffe N, Vervandier-Fasseur D. Aza- and Azo-Stilbenes: Bio-Isosteric Analogs of Resveratrol. Molecules. 2020 Jan 30;25(3):605. doi: 10.3390/molecules25030605. PMID: 32019195; PMCID: PMC7037676.
Masmoudi-Kouki O, Namsi A, Hamdi Y, Bahdoudi S, Ghouili I, Chuquet J, Leprince J, Lefranc B, Ghrairi T, Tonon MC, Lizard G, Vaudry D. Cytoprotective and Neurotrophic Effects of Octadecaneuropeptide (ODN) in <i>in vitro</i> and <i>in vivo</i> Models of Neurodegenerative Diseases. Front Endocrinol (Lausanne). 2020 Nov 4;11:566026. doi: 10.3389/fendo.2020.566026. PMID:33250858; PMCID: PMC7672186.
Nury T, Lizard G, Vejux A. Lipids Nutrients in Parkinson and Alzheimer's Diseases: Cell Death and Cytoprotection. Int J Mol Sci. 2020;21(7):2501. Published 2020 Apr 3. doi:10.3390/ijms21072501
Nury T, Zarrouk A, Yammine A, Mackrill JJ, Vejux A, Lizard G. Oxiapoptophagy: a type of cell death induced by some oxysterols [published online ahead of print, 2020 Jun 24]. Br J Pharmacol. 2020;10.1111/bph.15173. doi:10.1111/bph.15173 co-corresponding author
Vejux A, Abed-Vieillard D, Hajji K, Zarrouk A, Mackrill JJ, Ghosh S, Nury T, Yammine A, Zaibi M, Mihoubi W, Bouchab H, Nasser B, Grosjean Y, Lizard G. 7-Ketocholesterol and 7β-hydroxycholesterol: In vitro and animal models used to characterize their activities and to identify molecules preventing their toxicity. Biochem Pharmacol. 2020 Mar;173:113648. doi: 10.1016/j.bcp.2019.113648. Epub 2019 Oct 3. PMID: 31586589.
Wu A, Wójtowicz K, Savary S, Hamon Y, Trombik T Would ABC transporters tune the plasma membrane organization? Cell Mol Biol Lett 25(1): 37 (2020).
2019
Savary S; Peroxysome et maladies neurologiques. La lettre du neurologue 23(5):164-170 (2019)
2018
2017
Zarrouk A, Debbabi M, Bezine M, Karym EM, Badreddine A, Rouaud O, Moreau T, Cherkaoui-Malki M, El Ayeb M, Nasser B, Hammami M, Lizard G. Lipid Biomarkers in Alzheimer's Disease. Curr Alzheimer Res. 2017 ; 14. PMID: 28474568.
Debbabi M, Nury T, Helali I, Karym EM, Geillon F, Gondcaille C, Trompier D, Najid A, Terreau S, Bezine M, Zarrouk A, Vejux A, Andreoletti P, Cherkaoui-Malki M, Savary S, Lizard G. Flow Cytometric Analysis of the Expression Pattern of Peroxisomal Proteins, Abcd1, Abcd2, and Abcd3 in BV-2 Murine Microglial Cells. Methods Mol Biol. 2017; 1595:257-265.
2015
Lizard G, Zarrouk A, Moreau T. Implication des lipides dans les maladies neurodégénératives : aspects biologiques et cliniques. La Lettre du Neurologue, N°6, juin 2015.
2014
Demarquoy, J., and Borgne, F.L. Biosynthesis, metabolism and function of protectins and resolvins. Clinical Lipidology 9(6): 683-693, (2014).
El-Mostafa, K., El Kharrassi, Y., Badreddine, A., Andreoletti, P., Vamecq, J., El Kebbaj, M.S., Latruffe, N., Lizard, G., Nasser, B., and Cherkaoui-Malki, M. Nopal cactus (Opuntia ficus-indica) as a source of bioactive compounds for nutrition, health and disease. Molecules 19(9): 14879-14901, (2014).
Latruffe, N., Menzel, M., Delmas, D., Buchet, R., and Lancon, A. Compared binding properties between resveratrol and other polyphenols to plasmatic albumin: consequences for the health protecting effect of dietary plant microcomponents. Molecules 19(11): 17066-17077, (2014).
Trompier, D., Gondcaille, C., Lizard, G., and Savary, S. Regulation of the adrenoleukodystrophy-related gene (ABCD2): focus on oxysterols and LXR antagonists. Biochem Biophys Res Commun 446(3): 651-655, (2014).
Trompier, D., Vejux, A., Zarrouk, A., Gondcaille, C., Geillon, F., Nury, T., Savary, S., and Lizard, G. Brain peroxisomes. Biochimie 98: 102-110, (2014).
Vamecq, J., Cherkaoui-Malki, M., Andreoletti, P., and Latruffe, N. The human peroxisome in health and disease: the story of an oddity becoming a vital organelle. Biochimie 98: 4-15, (2014).
Zarrouk, A., Vejux, A., Mackrill, J., O'Callaghan, Y., Hammami, M., O'Brien, N., and Lizard, G. Involvement of oxysterols in age-related diseases and ageing processes. Ageing Res Rev 18: 148-162, (2014).
2013
Demarquoy, J. Meat adulteration: the use of PCR. Meat Sci 94(2): 164, (2013).
Latruffe, N. A brief remembrance of Professor Serge Renaud, for the twentieth year celebration of his discovery of the French paradox. J Wine Res 24(2): 167-168, (2013).
Latruffe, N., and Rifler, J.P. Bioactive polyphenols from grapes and wine emphasized with resveratrol. Curr Pharm Des 19(34): 6053-6063, (2013).
Tili, E., Michaille, J.J., and Croce, C.M. MicroRNAs play a central role in molecular dysfunctions linking inflammation with cancer. Immunol Rev 253(1): 167-184, (2013).
2012
Cherkaoui-Malki, M., Surapureddi, S., El-Hajj, H.I., Vamecq, J., and Andreoletti, P. Hepatic steatosis and peroxisomal fatty acid beta-oxidation. Curr Drug Metab 13(10): 1412-1421, (2012).
Demarquoy, J., Rigault, C., and Le Borgne, F. L-carnitine. Handbook of Analysis of Active Compounds in Functional Foods: 87-104, (2012).
Geillon, F., Trompier, D., Gondcaille, C., Lizard, G., and Savary, S. [Peroxisomal ABC transporters and X-linked adrenoleukodystrophy]. Med Sci (Paris) 28(12): 1087-1094, (2012).
Lançon, A., Lizard, G., and Latruffe, N. The in vitro anti‐inflammatory and anti‐angiogenic potential of a new resveratrol‐based formula (Resvega). Acta Ophthalmologica 90(s249): 0 (2012).
Latruffe, N. Une consommation modérée de vin rouge améliore les paramètres sanguins chez des patients post-opérés d'un infarctus du myocarde. Revue des oenologues et des techniques vitivinicoles et oenologicques: magazine trimestriel d'information professionnelle 39(144): 54-56, (2012).
Le Borgne, F., and Demarquoy, J. Interaction between peroxisomes and mitochondria in fatty acid metabolism. Open Journal of Molecular and Integrative Physiology 2: 27-33, (2012).
Lizard, G., Rouaud, O., Demarquoy, J., Cherkaoui-Malki, M., and Iuliano, L. Potential roles of peroxisomes in Alzheimer's disease and in dementia of the Alzheimer's type. J Alzheimers Dis 29(2): 241-254, (2012).
Savary, S., Trompier, D., Andreoletti, P., Le Borgne, F., Demarquoy, J., and Lizard, G. Fatty acids - induced lipotoxicity and inflammation. Curr Drug Metab 13(10): 1358-1370, (2012).
Vamecq, J., Dessein, A.F., Fontaine, M., Briand, G., Porchet, N., Latruffe, N., Andreolotti, P., and Cherkaoui-Malki, M. Mitochondrial dysfunction and lipid homeostasis. Curr Drug Metab 13(10): 1388-1400, (2012).
2011
Delmas, D., Solary, E., and Latruffe, N. Resveratrol, a phytochemical inducer of multiple cell death pathways: apoptosis, autophagy and mitotic catastrophe. Curr Med Chem 18(8): 1100-1121, (2011).
Latruffe, N. Resveratrol acts by modulating miRNAs. Med Sci (Paris) 27(1): 31-33, (2011).
Tili, E., and Michaille, J.J. Resveratrol, MicroRNAs, Inflammation, and Cancer. J Nucleic Acids 2011: 102431, (2011).
Vejux, A., Samadi, M., and Lizard, G. Contribution of cholesterol and oxysterols in the physiopathology of cataract: implication for the development of pharmacological treatments. J Ophthalmol 2011: 471947, (2011).
2010
Latruffe, N. La signalisation cellulaire anti-inflammatoire et anticancéreuse du resvératrol passe par la modulation de microARN. Regard sur la biochimie(oct): 9-10, (2010).
2009
Betsou F, Beaudeux JL, Berthelaix A, Borg J, Dupuy A, Lizard G, Peoc'h K, Quillard M, Lehmann S. Standard protocol for evaluating the impact of preanalytical variables on peptidic and proteic analytes and standard coding of preanalytical procedures. Ann Biol Clin. (Paris). 2009; 67(6): 641-649. IF moy 0.38

Elbim C, Lizard G. Flow cytometric investigation of neutrophil oxidative burst and apoptosis in physiological and pathological situations. (review) Cytometry A. 2009; 75(6):475-481. IF moy 3.21

Lehmann S, Dupuy A, Beaudeux JL, Lizard G. Multiplexed analysis for identification and evaluation of novel biomarkers in biological fluids, tissue and cell extracts. Ann Biol Clin. (Paris). 2009; 67 (4): 381-393. IF moy 0.36

Vejux A, Lizard G. Cytotoxic effects of oxysterols associated with human diseases: Induction of cell death (apoptosis and/or oncosis), oxidative and inflammatory activities, and phospholipidosis. Mol Aspects Med. 2009 Jun;30:153-70.
2008
Vejux A, Malvitte L, Lizard G. Side effects of oxysterols: cytotoxicity, oxidation, inflammation, and phospholipidosis. Braz J Med Biol Res. 2008; 41: 545-456. IF moy 1.215
2007
Tili E, Michaille JJ, Gandhi V, Plunkett W, Sampath D, Calin GA. miRNAs and their potential for use against cancer and other diseases. Future Oncol. 2007; 3: 521-537.
2005
Delmas D, Jannin B, Latruffe N Resveratrol: preventing properties against vascular alterations and ageing. Mol Nut Food Res, 2005, 49: 377-95 IF moy 4.24 (review)

Montange T, Vejux A, Labenne M, Poncelet P, Gouyon JB, Lizard G. Cytométrie en flux, microbilles et analyses biomoléculaires multiplexées. Immunoanalyse & Biologie Spécialisée, 2005, 20 : 2-10. (review)

Bardon S, Benelli C, Bernard-Gallon D, Blottiere H, Demarquoy J, Duee PH, Forest C. Dietary fatty acids and cancer: potential cellular and molecular mechanisms. Bull Cancer, 2005, 92: 697-707. (review)

Mandard S, Kersten S. Regulation of lipogenic genes in obesity. In: Nutritional Genomics: Nutrients, Genes and Genetic Variation in Health and Disease. 2005. Wiley-VCH (review)