Welcome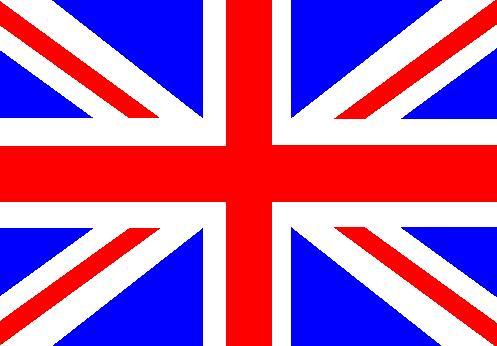 Welcome to the Bio-PeroxIL Laboratory web site
The EA7270 "Peroxisome Biochemistry, Inflammation and Lipid Metabolism" team / Bio-peroxIL Laboratory directed by Dr Gérard Lizard (Inserm Researcher) was created in 2012. This team is located at the Gabriel Faculty of Sciences in Dijon (France). It is composed of 1 Inserm researcher, 1 PUPH, 1 PH, 1 head of clinic, 3 PU, 1 PU emeritus, 3 MCU, 1 IR, 1 TCR and 3 Adj. T, and welcomes each year several students for internships in BTS, IUT, Bachelor's and Master's degrees. In addition, the laboratory trains each year several doctoral students from the University of Burgundy or in cotutelle (mainly Lebanon, Morocco and Tunisia). The internationally oriented laboratory also regularly welcomes several doctoral students and teachers in the framework of international exchanges (Erasmus, PHC, COST). At the local level, the laboratory interacts with Inserm, INRA, CHU and AgroSup. A strong interaction has been set up for several years with the Institut Carnot de Bourgogne and the ICMUB to synthesize polyphenol derivatives and functionalized nanoparticles targeting mitochondria and peroxisome. This organelle (the peroxisome) is the common denominator of all the groups that make up EA7270 and is studied at the functional level, focusing on β-peroxisomal oxidation, the transporters (ABCD1/ABCD2) and the enzymes (ACOX1, MFP2 and Thiolase) that are involved in this metabolic pathway. The role of the peroxisome is mainly addressed in the context of brain inflammation and demyelination leading to different neurodegenerative diseases using different cell lines, genetically modified or not. The impact of the lipid environment, which is deregulated in neurodegeneration and in several age-related diseases, is addressed by studying the effects of different oxidized derivatives of cholesterol (oxysterols) and very long-chain fatty acids on nerve cell functions. Natural and synthetic molecules for the treatment of certain neurodegenerative and age-related diseases are also being studied in relation to industries and in connection with the Vitagora competitiveness cluster. These studies serve as a basis for setting up clinical studies to determine the effectiveness of treatments (multiple sclerosis, Parkinson's) and to identify blood lipid biomarkers of these diseases. Despite its small size and the limited financial resources at its disposal, the Bio-peroxIL laboratory is considered at the national and international level to be very efficient.
Two deputy directors have been appointed since January 2017: Prof. Mustapha Cherkaoui Malki and Prof. Stéphane Savary.
The objective of the laboratory is to deepen our understanding of peroxisomal metabolism, to clarify the consequences of peroxisomal defects in brain cells, to identify therapeutic targets for peroxisomal disorders. More precisely, we are interested in studying:
The functions of peroxisomal ABC-transporters (ABCD1, ABCD2 and ABCD3);
The functions of the peroxisomal enzyme ACOX1;
The relationships between peroxisomes and mitochondria;
The relationships between peroxisomal metabolism, inflammation, oxidation, lipid status and myelination in oligodendrocytes, neurons and microglial cells;
The biological activities of very-long-chain fatty acids and lipid peroxidation products (especially oxysterols) on nerve cells (glial / microglial cells and neurons) especially in the context of deficiency in ABCD1 or ACOX1
In collaboration with French and European clinicians, the laboratory is also looking for biomarkers of X-linked adrenoleukodystrophy (the most common peroxisomal leukodystrophy associated with ABCD1 deficiency), multiple sclerosis and Alzheimer's disease .
With the team members of the department of neurology (Univ. Hospital, Dijon), the laboratory also seeks to identify lipid biomarkers of multiple sclerosis and Alzheimer's disease and to specify the relationships between metabolic lipid dysfunctions, demyelination and amyloidogenesis.
As part of its development, the laboratory studies the activities of natural molecules, particularly fatty acids, vitamins, polyphenols and phytosterols, to prevent metabolic / oxidative / inflammatory diseases. The laboratory also interacts with other components within the University of Burgundy, particularly in the field of nanosciences (Prof. Nadine Millot, Theranostic, targetting of peroxisome and mitochondria whith functionnalized nanoparticles).
References
Di Cara F, Andreoletti P, Trompier D, Vejux A, Bülow MH, Sellin J, Lizard G, Cherkaoui-Malki M, Savary S. Peroxisomes in Immune Response and Inflammation. Int J Mol Sci. 2019; 20(16). doi: 10.3390/ijms20163877.
Brahmi F, Vejux A, Sghaier R, Zarrouk A, Nury T, Meddeb W, Rezig L, Namsi A, Sassi K, Yammine A, Badreddine I, Vervandier-Fasseur D, Madani K, Boulekbache-Makhlouf L, Nasser B, Lizard G. Prevention of 7-ketocholesterol-induced side effects by natural compounds. Crit Rev Food SciNutr. 2019;59(19):3179-3198. doi: 10.1080/10408398.2018.1491828.